Mission & Leadership
OUR MISSION AND LEADERSHIP
Who we are and What we do:

We are a non profit organization with a focus on knowing, living for, and makng known the Lord Jesus Christ and advancing His Kingdom locally, nationally and internationally. We do this (1) by partnering with other like-minded Christian organizations and individuals (2) by offering a 501c3 covering for like-minded ministries and (3) by sowing the Word of God in the hearts and lives of people through seminars, bible institutes, online technology, the media, church gatherings, and any other venue that the Lord may place on our hearts and, (4) through sound biblical counseling for individuals by appointment.
Mission Statement
To honor God by establishing Christ-centered, Spirit-empowered, socially responsible and devoted disciples for Christ in every nation through the teaching of the inspired Word of God and encouragement of biblically gift-based (versus gender-based) ministry and service.
Christ-centered: We exist to point people to Christ, for He is before all things, and in Him all things hold together. And He is the head of the body, the church; He is the beginning and the firstborn from among the dead, so that in everything He might have supremacy (Colossians 1:17,18).
Spirit-empowered: We welcome the presence of the Holy Spirit which empowers us to live lives that honor God and point people to Christ. Jesus told his disciples: You will receive power when the Holy Spirit comes on you; and you will be my witnesses in Jerusalem, and in all Judea, and Samaria, and to the ends of the earth (Acts 1:8).
Socially responsible: We join together to serve the needs of our communities because Jesus calls us to love our neighbor as ourselves (Matthew 22:39) and teaches us to pray His kingdom come, His will be done on earth as it is in Heaven (Matthew 6:10).
About Pastor Jon Goebel
: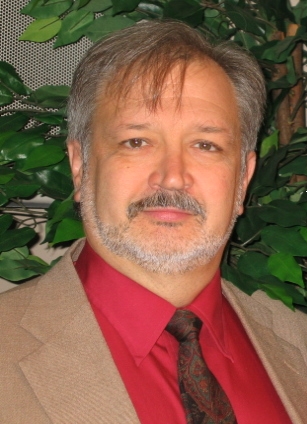 Jon served the United States for twenty years where he gained much leadership experience. While in the military, he also gained a Masters degree in Public Administration. After retiring from the Air Force, Jon felt a call to serve the Lord and his people in vocational ministry, thus, Jon earned his Bachelor's of Divinity Degree as a graduate of Grace College of Divinity located in Fayetteville, NC (www.gcdivinity.org)In addition to this equipping, Jon has completed several conference and seminar trainings designed for pastors and leadership growth and enrichment. He has also earned a Masters of Theological Studies degree from Liberty University.

Jon was privileged to serve as the Dean of Students at GCD in priorits early years and he currently is a professor for the Long Distance Program for Grace College of Divinity (www.gcdivinity.org). Here the Lord uses him to help guide the church's young and upcoming ministers, missionaries, and leadership . He also was favored to be sent out by his then home church to pioneer, plant and pastor a church in the Lumbee Indian community of Lumberton, NC for almost seven years before the Lord moved he and Sarah (his wife) to California to be reunited with their children and continue their ministry efforts in Ridgecrest, CA. Jon was originally ordained through Manna Church of Fayetteville, NC as they prepared to send he and his Sarah out as church planters. Jon maintains his pastoral credentials through Declaring His Answer Ministries, Int'l, a 501c3 ministry created to provide ministry covering for those answering a call to advance the Kingdom of God and to found other ministry groups for the teaching and maturing of the saints and work of the ministry as outlined in the Bible. As a Pastor, professor and church planter, Jon has also been involved in the teaching and training of biblical students at the Romania School of Missions in Romania.

As a retired Major from the Air Force , Jon has seen the needs and devastation resulting from a lack of spiritual knowledge of the One True God around the world, resulting in a burning desire to see people of every nation come to know Jesus Christ. Jon is on a mission for God sharing with those in range of his personal influence as well as through the internet to reach into the uttermost parts of the earth.

Jon is married to Sarah, who is also active in vocational ministry. They are a modern example of a true biblical Aquilla & Priscilla ministry team.
Jon and Sarah a
re focusing their attention on the founding of New Life Biblical Ministries, in Ridgecrest, CA, offering spiritual enrichment and growth, establishing the saints for the work of the ministry. They also offer bible college- level classes for the Christian who desires more.
About Pastor Sarah Goebel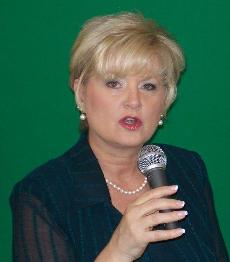 In 1998, Sarah was led by God to leave the workplace and become a servant to Christ and His people as a full-time vocational Minister. As a result, she sold her business and began teaching and shepherding God's people in various capacities. She graduated Summa Cum Laude from Grace College of Divinity and is on course to graduate with her Masters of Theological Studies from Regent University in 2015. She also has additional training certificates from various programs to include "Caring for People God's Way", "Extraordinary Women" and "Breaking Free" through the Light Institute of the American Association of Christian Counselors. In addition to this, she received full Board Certification from the IBCC as a Biblical Counselor. Sarah was ordained with Pastoral credentials through Flaming Sword International, Manna Church of Lumberton and Declaring His Answer Ministries, Int'l.
Sarah served on the Board of Women's Ministries at Manna Church in Fayetteville, NC for three years, then a church of 3,500 people before serving as Pastor of Women at Celebration Life in Lumberton, NC. As the Assistant Director of the Indiana Executive Program at Indiana University for several years, Sarah has extensive experience in conference planning and coordination. She turned this experience toward the church and has since been active in conference planning and teaching to further the spiritual growth and refreshment for women around the country. She has especiallly loved speaking at PWOC conference events designed especially in support of military wives.

Sarah has written and published three articles on marriage in a community Newspaper called Insight, located in Fayetteville, NC. She published her first book called Satisfied Woman in December 2006. She greatly expanded on the information in this book creating two new books that make great group studies and resources for spiritual growth. These two new releases published in 2010 are called "Experience Real Satisfaction" and Experience Godliness God's Way". Her third book was published through Publish America and is called "Enjoying God through Purposeful Living." Sarah has been interviewed on numerous radio stations and tv broadcasts with national and international audiences to include The Harvest Show on LeSea Broadcasting and the Christian Television Network (CTN). Currently Sarah is partnering with her husband in witnessing Christ in Ridgecrest, CA and establishing Christians in their knowledge of Christ and the power of the gospel. Their ministry is especially geared for those who want to go deeper in their knowledge, relationship, and experience of God and his ways. They teach sound principles for exegesis and hermeneutics for bible study at New Life Biblical Ministries in Ridgecrest, CA.
Sarah is also heavily involved in biblical counseling helping people find freedom from the strongholds and cares of life that are preventing them from experiencing the love and grace of God and the freedom that belongs to those who know Christ.
For more information regarding Sarah's ministry activities, Go to www.sarahgoebel.com.
Jon and Sarah's adult daughter, son, son in law and grandson ( as well as their canine friend, Elijah, are also an important daily part of both Jon and Sarah's life as is their extended family of brothers and sister who live some distance away.