Our Mission
Who we are and What we do:

We are a non profit organization with a mission to change lives through a knowledge of the gospel and equipping individuals to advance the Kingdom of God in their sphere of influence which can spread around the world. We do this by sowing the Word of God in the hearts and lives of people through seminars and bible classes, online technology and the media, while encouraging those we reach to find a local church in which to connect and belong.
Most importantly, we have partnered with God to change lives through a knowledge of the gospel of Jesus Christ! It is the gospel that is the power of God unto salvation, thus, which brings wholeness, freedom, peace, and joy to the lives of individuals, cities, and nations.
We believe this is the greatest and most important of all works we can do!
About Pastor Jon Goebel
: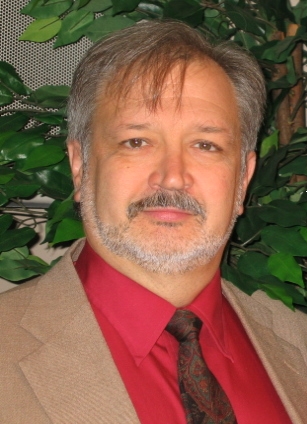 In addition to holding a Masters degree in Public Administration, Jon holds a Bachelor's of Divinity through Grace College of Divinity located in Fayetteville, NC (www.gcdivinity.org) and has completed several conference and seminar trainings designed for pastors and leadership.

Jon was privileged to serve as the Dean of Students at GCD for a year where the Lord used him to help guide the church's young and upcoming leadership . He also was favored to be sent out by his home church to pioneer, plant and pastor a church in Lumberton, NC for almost seven years before the Lord moved he and Sarah (his wife) to California to be reunited with their children. Jon maintains his pastoral credentials through Declaring His Answer Ministries, Int'l, a 501c3 ministry created for the purpose of planting churches and other organizations for the teaching and maturing of the saints. Also, as a Pastor and church planter, Jon has been involved in the teaching and training of biblical students at the Romania School of Missions in Romania.

As a retired Major from the Air Force , Jon has seen the needs and devastation resulting from a lack of spiritual knowledge of the One True God around the world, resulting in a burning desire to see the nations come to know Jesus Christ. Jon is on a mission for God sharing with those in range of his personal influence as well as through the internet to reach into the uttermost parts of the earth.

Jon is married to Sarah, who is also active in the work of the ministry. They are a modern example of a true biblical Aquilla & Priscilla ministry team.
About Sarah Goebel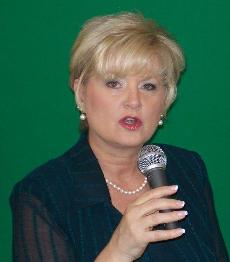 In 1998, Sarah was led by God to leave the workplace and become a servant to Christ and His people as a full-time vocational Minister to Women. As a result, she sold her business and began preparing for a life of helping Pastors in shepherding God's women by sharing principles from the Word of God coupled with her understanding of women as a woman. She now holds a Degree from Grace College of Divinity as well as additional training certificates from various programs to include "Caring for People God's Way", "Extraordinary Women" and "Breaking Free" through the Light Institute of the American Association of Christian Counselors. In addition to this, she received full Board Certification from the AACC as a Biblical Counselor.
Sarah served on the Board of Women's Ministries at Manna Church in Fayetteville, NC for several years, then a church of 3,500 people and served as Director of Women's Ministries at Celebration Life in Lumberton, NC. As the Assistant Director of the Indiana Executive Program at Indiana University for several years, Sarah has extensive experience in conference planning and coordination. She turned this experience toward the church and has since been active in conference planning and teaching to further the spiritual growth and refreshment for women around the country. She has especiallly loved speaking at PWOC conference events designed especially in support of military wives.

Sarah has written and published three articles on marriage in a community Newspaper called Insight. She published her first book called Satisfied Woman in December 2006. She greatly expanded on the information of her first book creating two new books that make great group studies and resources for spiritual growth. These two new releases published in 2010 are called "Experience Real Satisfaction" and Experience Godliness God's Way". Sarah has been interviewed on numerous radio stations and tv broadcasts with national and international audiences in the millions.

Sarah ministers with the spiritual covering and authority of her husband. Her adult daughter, son, son in law and grandson are an important part of both Jon and Sarah's life. For more information regarding Sarah's ministry activities with women, Go to www.sarahgoebel.com.