Prevent Child Abuse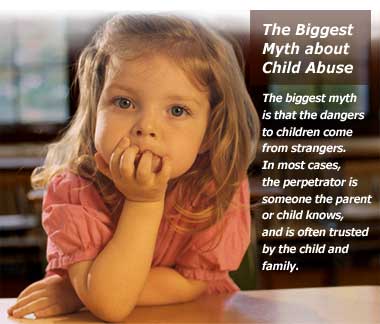 In 2009, approximately 3.3 million child abuse reports
and allegations were made involving an estimated
6 million children. This includes both physical and
Physical-sexual abuse victims.
The first step is education.
There are many free resources at www.childhelp.org including statistics and tips for children, parents and professionals on signs of child abuse, ways to stop it and how to report it.
Anonymous Crisis Hotline.
Parents, children, neighbors or anyone can call 1-800-4-A-CHILD®, a national 24-hour free crisis hotline staffed by degreed counselors. The calls are anonymous and can be the lifeline needed to de-escalate an abuse situation, answer questions or concerns, gather resources or help an abuse survivor cope.