Coaching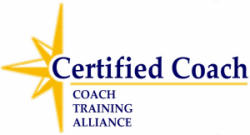 Special Reduced Pricing!


$200 Off
Coaching Services
Today's Cost $300/4 sessions
Group Special!


Group Coaching
$100/4 sessions
Welcome to My World of Coaching!
"Helping people develop a plan to experience positive change" If you desire to change, I can help you with our 7-step New Life Story Mentoring Program!

Who is this for? ...Entrepreneurs...Coaches, Business Executives... Women in Transition of Every Kind... If you want to get unstuck, let me help you find your pathway to positive and successful living!

If You Are You Ready to Create A New & Better Story for Your Life, my services will help you! I can help you develop strategic paths for change and to fully optimize your potential for success in business and life!

You May Ask, "Do I Really Need A Coach?"
Statistics show that PEOPLE who have a personal coach move forward and move forward faster! Why? Because of the synergy produced in a coach-client relationship.
"Synergy is the interaction of two or more agents or forces so that their combined effect is greater than the sum of their individual effects." - The American Heritage College Dictionary

As a business and life coach, I SPECIALIZE in the Art and Science of CHANGE that leads to SUCCESS!
• Success involves recognizing the unfamiliar as a sign of progress
• Success involves a new way of thinking
• Success is a result of doing the small things consistently
• Success involves personal growth and fulfillment
"Those who make it happen will tell you it wasn't easy.
Those who think it should be easy won't make it happen." --
Will Craig

Change is possible. Coach with me and discover...

• What needs changed in your thinking and life
• How to facilitate that change
• How to create new experiences
• How to evolve new identity to incorporate and sustain the changes

INVEST IN YOURSELF - YOU ARE WORTH IT!

Consider the value of coaching. Dr. Dave Krueger of Coach Training Alliance reports...
"About 80% of large corporations use Professional Coaches to develop leadership, enhance emotional intelligence, maximize performance, and ensure success at times of significant transition. Three recent business impact studies (The Lore Institute) demonstrated a five to ten fold return on investment for money spent on Professional Coaching.

A recent survey (Manchester Consulting) of Fortune 1000 clients found the following results reported by respondents as a result of Professional Coaching:
• 77% improved relationships with their direct reports
• 71% improved relationships with their bosses
• 61% noted improved job satisfaction
• Financial return was six times the fees paid for coaching."
"Do or do not do, there is no try." (Yoda, Star Wars) It's time to move forward! "Change your thinking, change your reality." For more information on coaching and the benefits of coaching,
contact me
to schedule a FREE No Obligation discovery session and discover the benefits a personal coach will have for your life.

Simply click "
Here
" . I will contact you within 24 hours to set up your FREE coaching session.

I can also be reached at
sarah@sarahgoebel.com
or by calling (760) 382-0929. If I am not able to answer your call, please leave a message that includes the purpose of your call and the best time to reach you. Please include your time zone.

Looking forward to hearing from you!

Sarah Ann Goebel
CTA Certified Coach
New Life Story Certified Coach
---